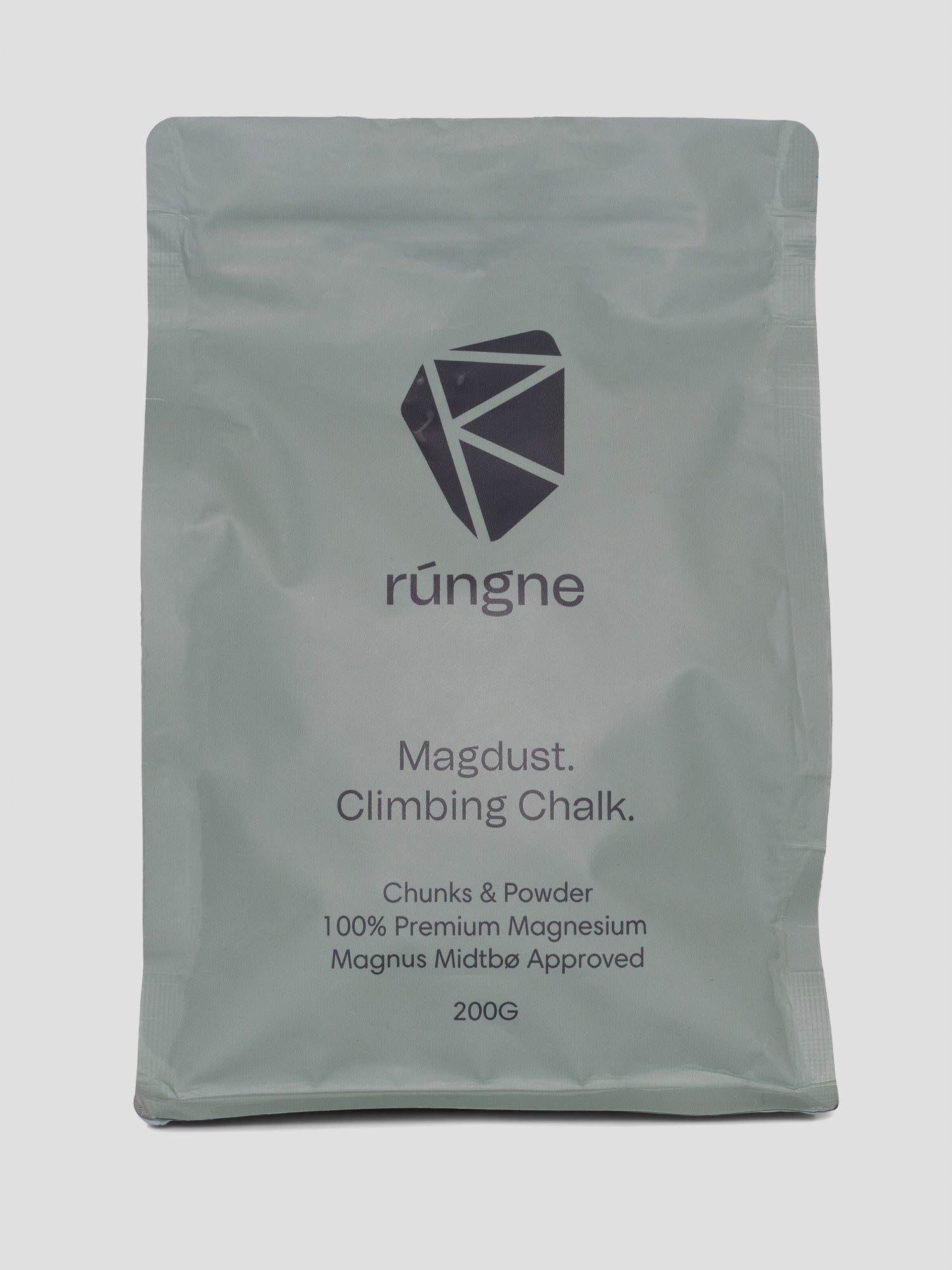 Boulder Bundle Black
Regular price
$137.00
Sale price
$109.00
Unit price
per
3x Magdust 1x Load Chalk Bucket Black Denim 1x Chalkbrush Introducing the Boulder Bundle, the perfect starter kit for climbers who demand the best. This bundle includes everything you need to keep your hands dry and grippy during even the toughest climbs. First, our premium Magdust Chalk provides superior grip and moisture absorption to keep your hands dry and chalked up for the next hold. With its fine texture and long-lasting formula, it's the perfect choice for climbers of all levels. Next, our Load Chalk Bucket is designed to make it easy to access your chalk while climbing. With its large capacity and drawstring closure, you can keep your chalk handy and secure at all times. And finally, our Chalk Brush is the perfect tool for keeping your holds clean and chalked up. With its high-quality bristles and ergonomic handle, you can easily brush off excess chalk and prepare for your next climb. Don't settle for anything less than the best when it comes to your climbing gear. Order the Boulder Bundle today and take your climbing to the next level.
Perfect for me
I can comfortably fit both hands in, it also holds my inhaler, phone, and keys (enough space for a wallet if you still carry one).
This is perfect for busy gyms where the security isn't the best as your valuables are always with you!
The fabric is really nice quality, seems like it'll last a while. I prefer the roll and clip top rather than the 'sphincter' type.
The chalk is amazing.
Haven't tried the brush as it's out of stock and arriving later
Super 👍 mir fehlt bloß die Bürste
Hey , grandioses Magnesium und Boulder Bundle Black! Größe, Material, Verarbeitung alles super! Nur hatte ich das in einem Packet mit Magnesium, Bundle, Bürste bestellt und leider fehlt die Bürste
Top marks
The Magdust is far grippier than I expected (even after reading and watching reviews). The quality of the stitching and material, of the bag, makes me think it will take a fair amount of abuse, and with decent care will last a lifetime.
If the brush is a deal breaker (it shouldn't be) don't order the bundle when they are out of stock.
I really liked this bundle. The bucket is like a bleached denim but a bit more light blue. The storage is great with the open pocket in front that has a holder for the brush. I fit tape in there too but more can go in it. The back has a zipper pocket which likely can fit a phone, wallet and keys.
The chalk seems great too, although I am still getting used to it. It sticks a lot better to my hand than the last brand I got (might have been Unicorn dusk.) The chalk came mostly crushed but there were big clumps of chalk too that just need to be crushed up. I personally put two of the 200gram bags into the bucket. I think the smaller waist chalk bag would fit half a 200gram bag. So far I think the chalk has been a help though. My last chalk felt it came off quicker and my hands felt more worn out by the end of a climb.
Recently viewed products
Continue where you left off